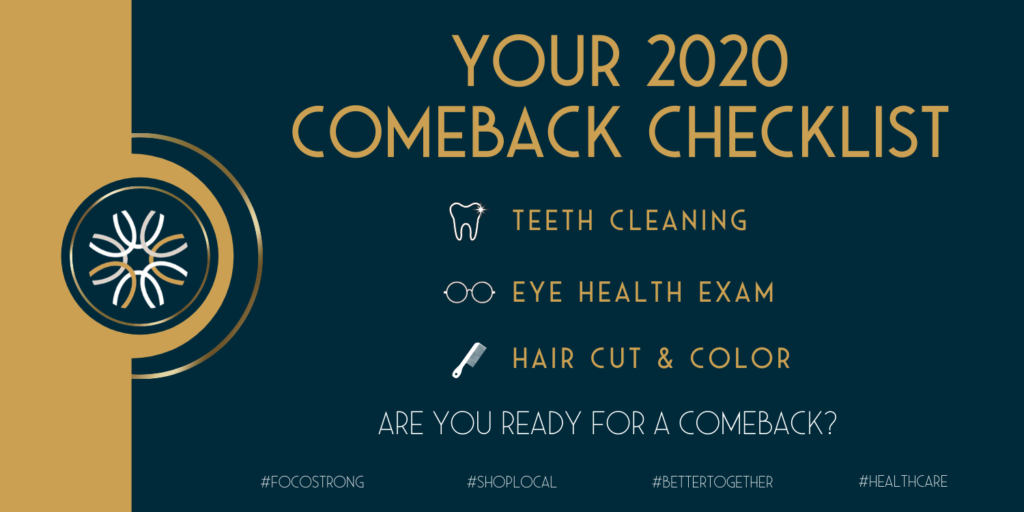 Dear Family of Patients,
As we move closer to the end of the stay-at home order in Colorado, I want to reassure you that our clinical team and protocols will continue the methods of social distancing, strategically spaced reservations, and cleaning precautions. We are smiling behind our face masks! Fort Collins Family Eye Care, EyeSpa, and Vision Performance Center are prepared, God forbid, for seasonal outbreaks and have showcased agility in our protocols, availability, and accessibility to assist and serve you. This is a safe environment to think preventatively about your eye health needs.
We are #focostrong and proud of our community members for supporting one another, now and in the future. Are you ready for a comeback? Confirm your reservation with us for Summer 2020 - let's do this!
Steadfast in Prevention,
Dr. Jaclyn Munson