To My Family of Patients,
If I may, I would like to invite you to share in a story about a special moment that recently happened to me. Traditionally, I keep the focus of these posts tailored to patient care information and empowering you with knowledge about preventative eye health, nutrition, and vision performance data topics. Patient education is what seals the culture and mission statement of Fort Collins Family Eye Care. My heart was inspired to share this moment with you, and I hope you'll let it rest in yours and upon the hearts of those whom you care for. This story will explain the title of the post and why I am so excited to reunite with my patients.
A Sight For Sore Eyes
One of my dearest friends scheduled a "proper social distancing drive by" to my house two weeks ago to deliver a birthday gift. In the midst of all the change in the world, my friend did not have to assume the risk of leaving her home, arming herself with bottles of hand sanitizer, face masks, gloves, and social distancing monologues to her three children under the age of 5 who stayed, for the most part, in the minivan. The desire to be in good company is real no matter what age we are. Despite my objection and the classic "you don't need to do that!!" I knew she would come. I have always admired her talent at gift giving as showcased in her consistent presence in my life. She always finds these unique special do-dads that are memorable and cherished. I expected a petite gift bag with some sort of special, meaningful, celebratory token, as was the case. But this time was different. This time, something else happened. I was given a different kind of gift. It was unexpected, unsolicited and she may not even know what she's done for me. Something evoked from her kindness and her gentle, generous spirit that made me stop in my tracks.
Keep in mind, I'm was 10 days in on a self imposed quarantine. Of note, the number of birthdays I've celebrated shall remain in isolation, as well.
Through the cracked car window I was handed a gift bagged item. I cannot recall the color of the gift wrap or tissue paper. I almost forgot to even open it up. What immediately struck me was seeing the literal spark of life in her eyes. To see her face, to see that unique twinkle of personality shining back at me from her eyes attesting to that special spirit that makes her….her. When I saw the face of a friend after about 2 weeks of isolation, I literally felt how sore my eyes had been. I tangibly felt my own eyes light up and all but tear up to see this smiling face. As clear as the 20/15 letters on the eye chart I thought, "what a sight for sore eyes." What a beautiful soul. What an honor to see my friend. I am so thankful for this moment; to have been the restored patient. Best birthday gift ever.
The Meaning of A Sight For Sore Eyes
Sore eyes sound painful, but when this phrase is used it typically means something different. The word "sore" usually refers to feelings of fear, worry, tension, or sorrow. The person or thing being viewed brings relief or is a welcome sight to the beholder.
As I walked away from that encounter with my friend, I thought to myself, "Doc, you remember you are the one who helps people get rid of sore eyes, right?" "You realize your life's work is to ensure that your family of patients feels the same relief. That they will always have clear, comfortable, and efficient and protected eye and brain health for their entire life, right?" I have joyfully inspected and advocated for the health and performance of a lot of eye balls in my everyday vocation for the past 10+ years. I know these things; I've just never been away from my patients this long to diagnose myself with a case of the eyeball aches. I was the patient that day. I so look forward to seeing you.
The History of A Sight For Sore Eyes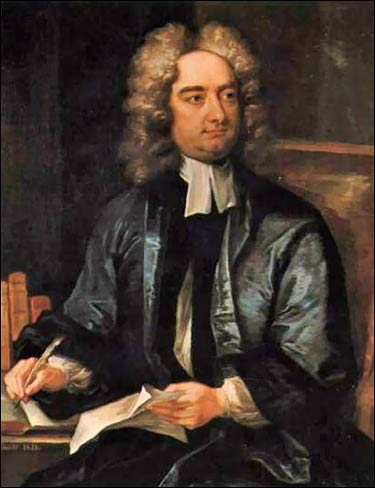 The phrase has been around a lot longer than most people realize. The first recorded use was penned by Jonathan Swift for the book A Complete Collection of Genteel and Ingenious Conversation (also known simply as Polite Conversation) in 1738. There are hints that it was in use prior to publication of Polite Conversation. At the time, the wording was a little different. It read: "The Sight of you is good for sore Eyes."
The simplified modern version was first used by William Hazlitt in New Monthly Magazine in 1826. He wrote: Garrick's name as proposed on condition he should act in tragedy and comedy… What a sight for sore eyes that would be!"
You Are The Perpetual Spark
It is an honor that you would allow me to see the spark, that special spirit that makes you….you. I am excited to see you, care for you, and hope to be a light in your life. It is my hope that this family of patients, that I claim as my own, will walk through life together with me and this organized team of providers and colleagues from local and national perspectives. That we may always align together to advocate for preventative health and to promise one another to catch diseases and conditions on your behalf, as early as possible.
As we come back from this time of social distancing know that you, our family of patients, are our sight for sore eyes. You are our medicine. You give us relief and affirmation that our life's work is worth doing. I'm honored to share in those intimate moments together. Thank you for allowing Fort Collins Family Eye Care the opportunity to see your spark.
Steadfast in Prevention,
Jaclyn