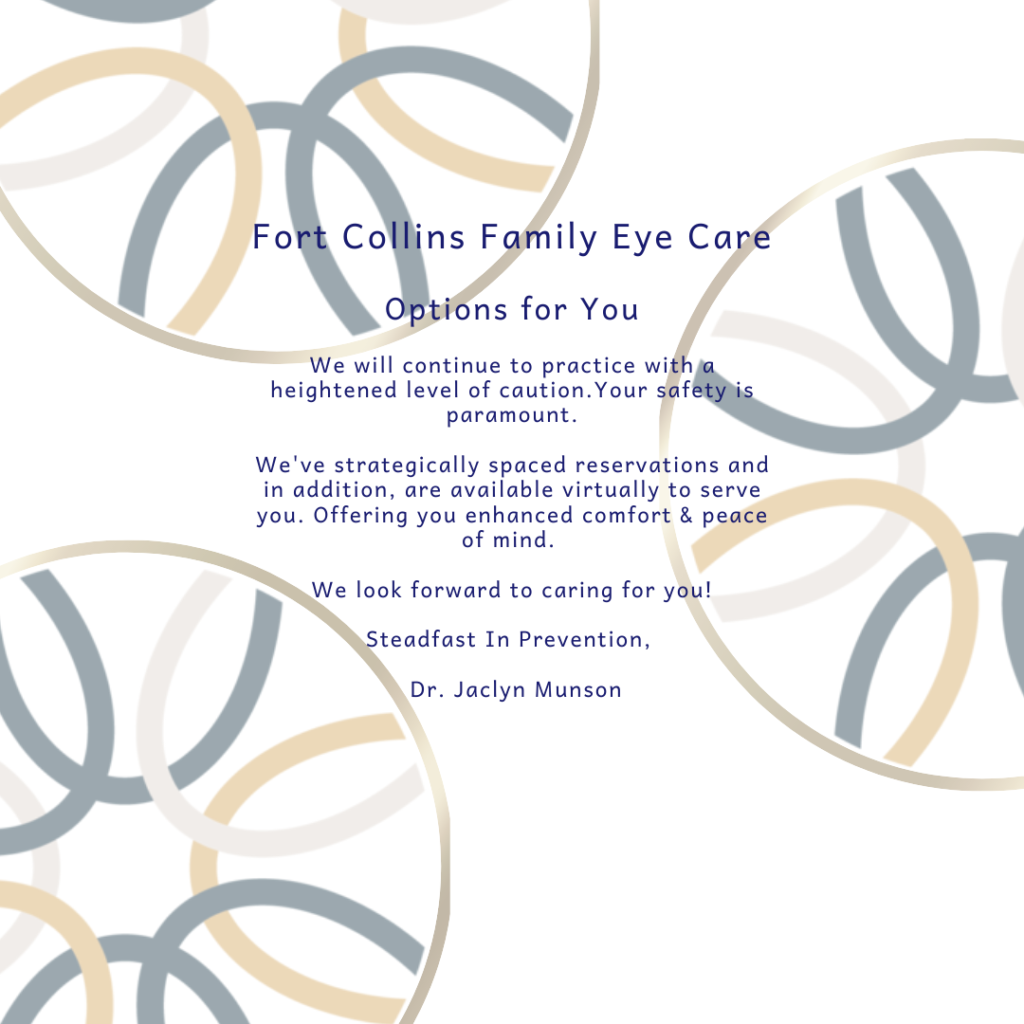 Peace of Mind
Fort Collins Family Eye Care's clinical space and technologies, surfaces, and equipment have been prophylactically sterilized and cleaned, including carpets and linens. We will continue to practice with a heightened level of caution.
Your safety is paramount. This may be an ideal time for you and your family to seek preventative eye care. We've strategically spaced reservations to safeguard and enhance your comfort and peace of mind. We look forward to caring for you!
Kindly communicate 48 hours ahead of time your intent to attend your reservation. We will continue to practice with heightened level of caution on your behalf.
I've included links below to our online ordering form where you can virtually reorder supplies and request a virtual consult with me, if needed. Follow us on instagram and facebook as we share up to date information and eye wellness tips for you and your loved ones.
Steadfast In Prevention,
Dr. Jaclyn Munson